Here are some pictures of "skyscapes" I have captured.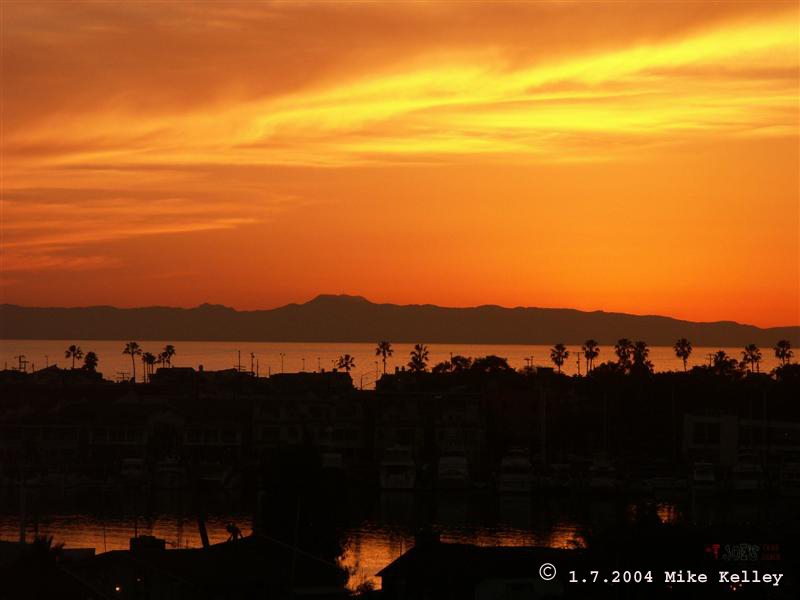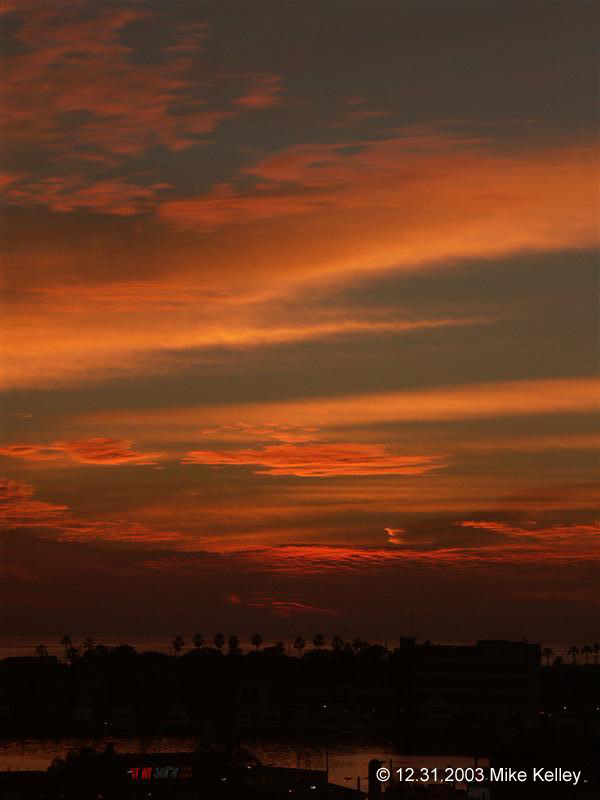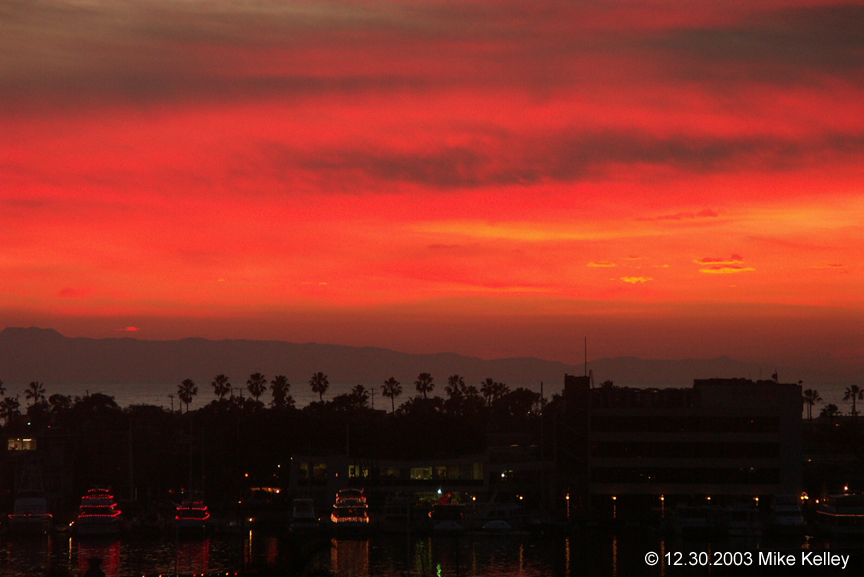 The above picture was taken 12.30.2003. That's Newport Harbor in the foreground with the private yachts decorated in Christmas lights. In the background, is the ocean with Catalina Island warmed up by the sunset.

All three of the below shots are from Williams AZ.
All three were taken in 2002.

AZ afternoon monsoon clouds.
Some more monsoon clouds at my old work.
This was a bad storm brewing!



These four pictures are in order of the sun going down.

All four of these were taken 12.30.2003